Post‐war Life
The death of Violette Szabo, who had been executed at Ravensbruck concentration camp in January 1945, along the combined effects of torture and incarceration had inevitably left deep psychological scars on Harry. However, after spending some time in hospital he worked for Shell in Venezuela and Colombia, and later transferred to Tunisia and Egypt. In 1952 he married a Danish woman, Marie-Louise Jahn, and had two children, but they were separated in 1956, after Harry was deported during the Suez crisis.
Harry spent much of his time travelling around Latin America and the Caribbean, but the stresses of his wartime experiences and a hectic work schedule eventually resulted in a serious heart attack while in Jamaica in 1960.
Switching jobs, he worked as a sales manager across western Europe but his health continued to deteriorate, and suffered a second, fatal, heart attack in Seville on 18 March 1963. He was buried at the British cemetery in San Jéromino, on the outskirts of the city.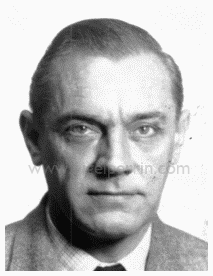 Harry in 1961
Memorial plaque in Brive